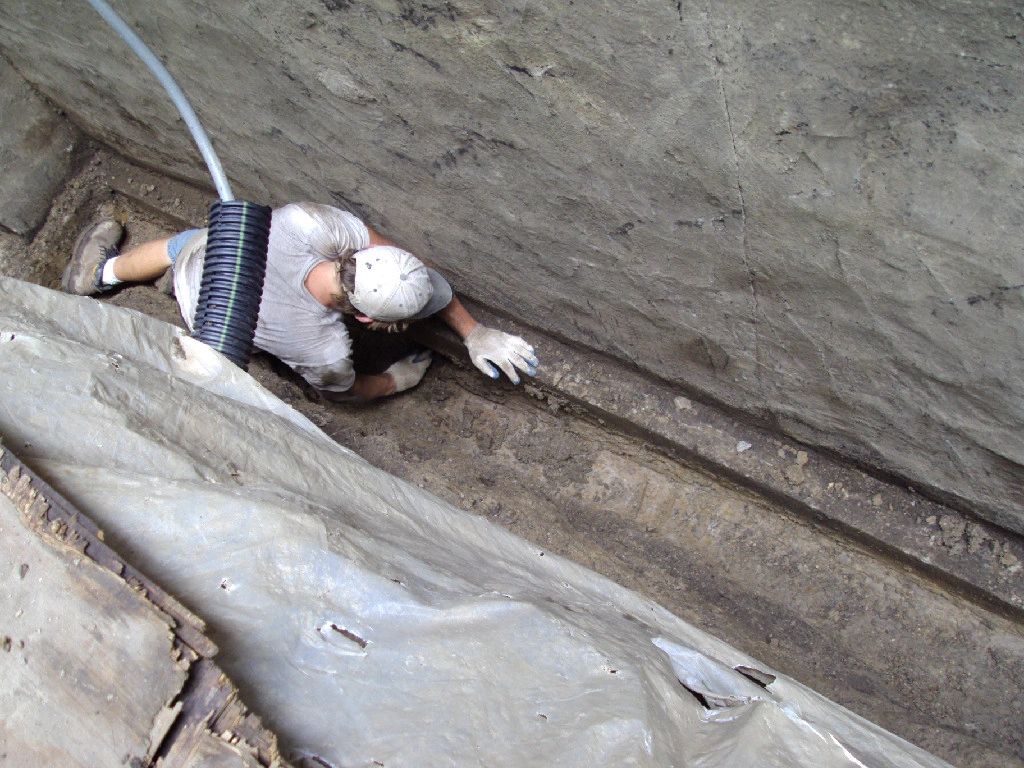 Foundation wall excavated.  Bleeder feeding under the footing located and flushed clean.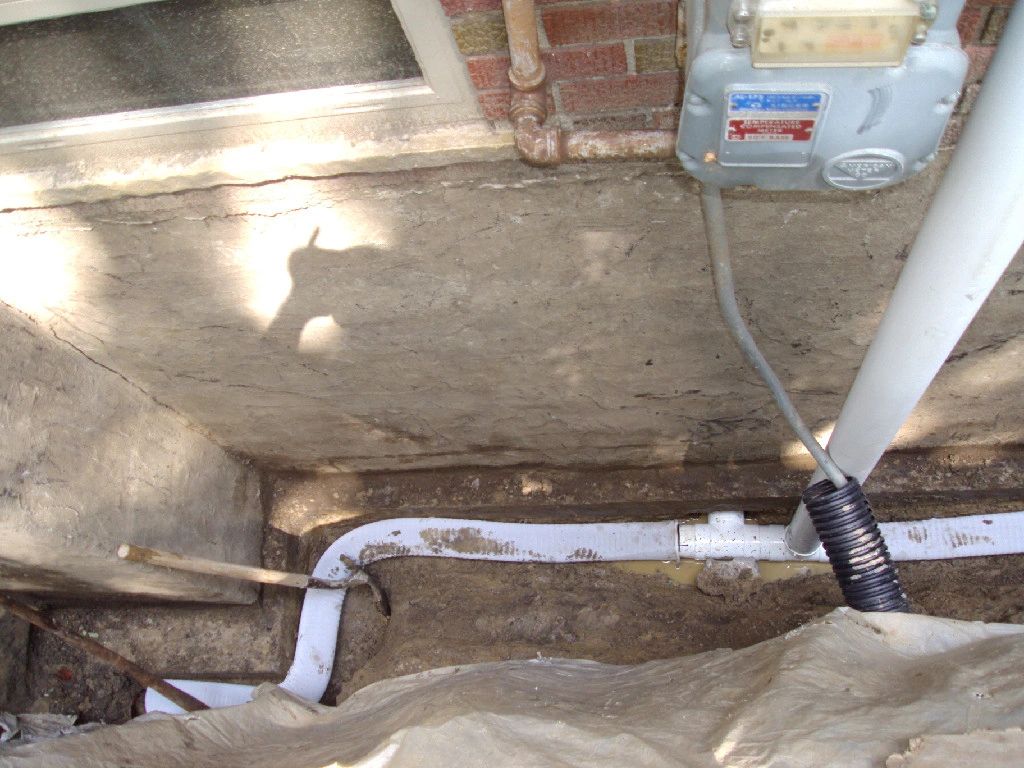 Original clay tile removed.  New perforated sock tile placed and connected to bleeder with PVC tee.  Vertical inspection pipe installed near bleeder connection.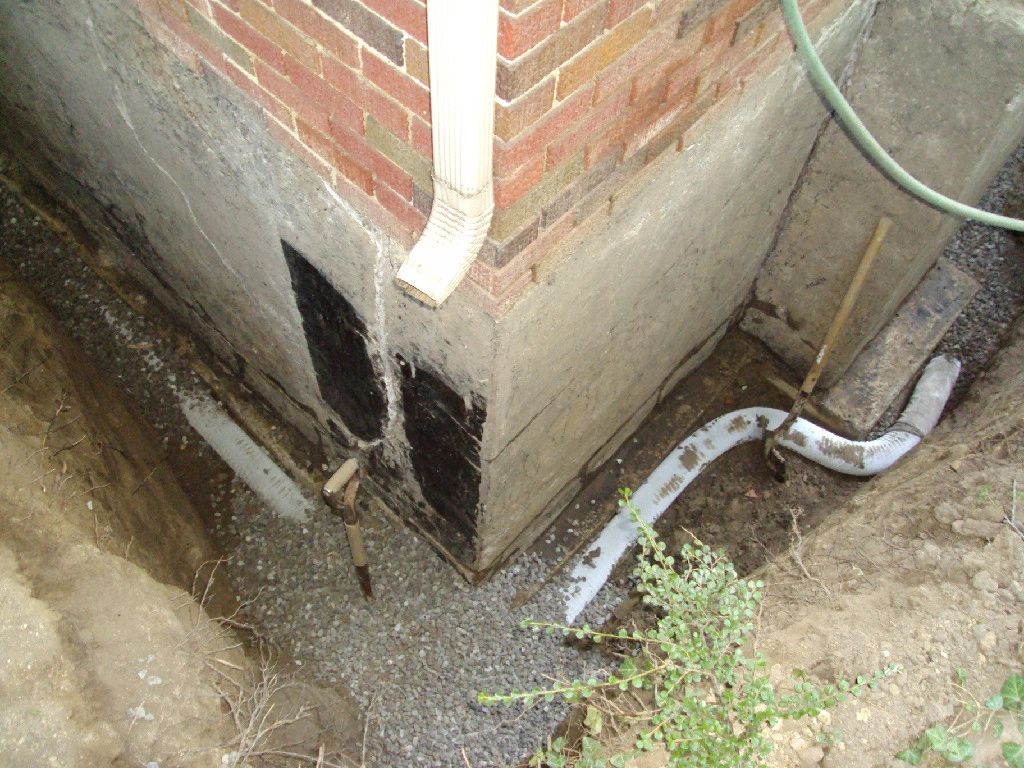 New drain tile covered with 3/4" crushed lime stone.
Walls are scraped clean.  All cracks are chiseled and patched with hydraulic cement.
Metal flashing bent and affixed to wall.  Flashing provides a weather resistant cap for waterproofing.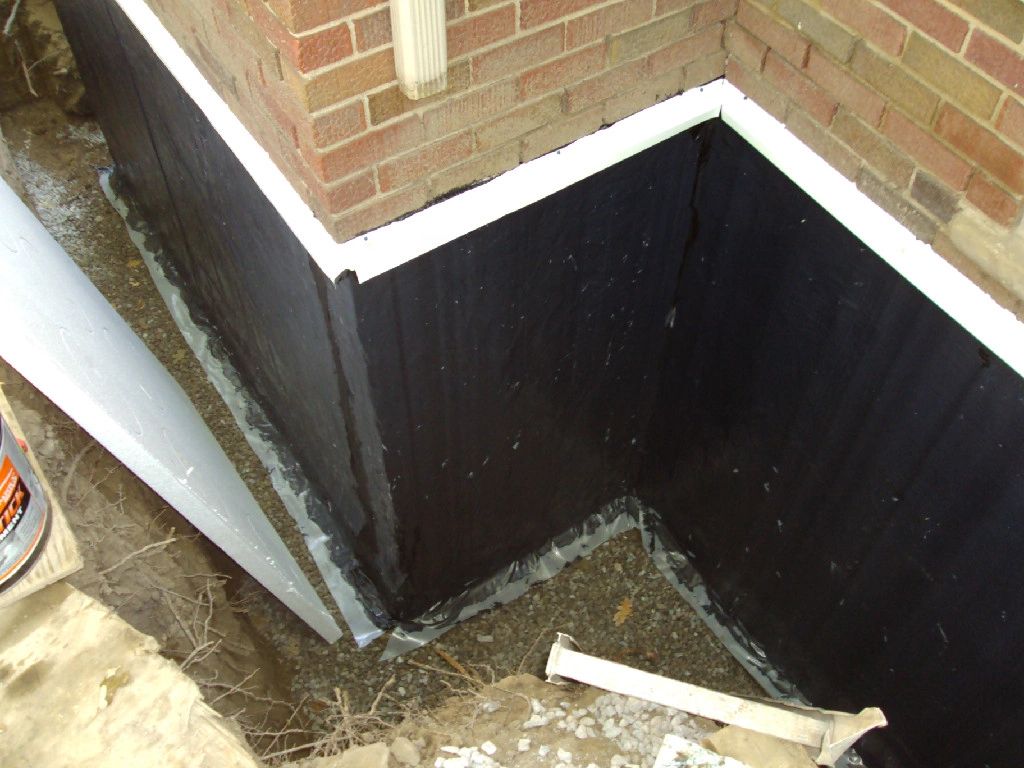 6-mil thick plastic attached to foundation wall following application of tar-grade mastic to entire foundation surface.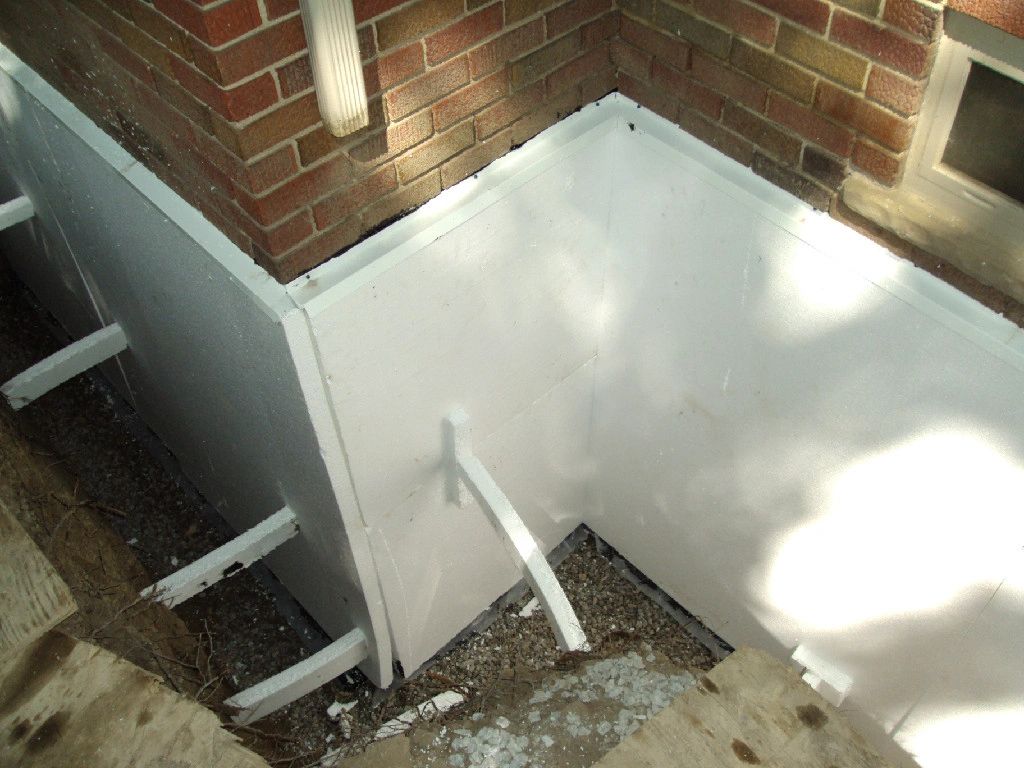 Waterproofing protected by 2" thick foam board.
Excavated area filled completely with 3/4" crushed limestone.
Landscape felt placed and topped with topsoil, decorative stone, mulch, concrete, etc...
Like we were never there!